Twisted Brothers Set N°3 - Flip Flops
£

56.00 Sold Out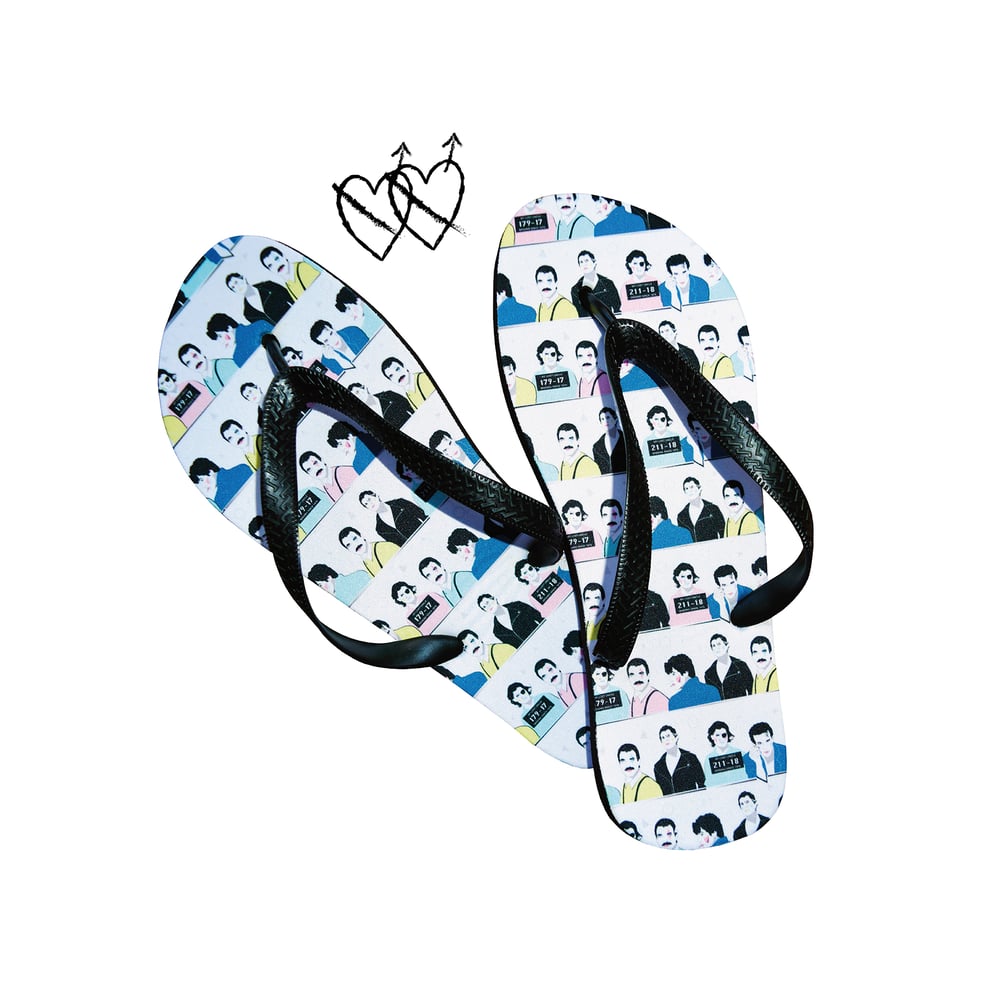 TWISTED BROTHERS
Theme of the collection blends the film star heroes of the past decades with the ruthless beauty consciousness of modern times. Today`s looks are a mass production, only the man`s metabolism remains the same.
Male *avatars featured on the collection print are Cobra, Jack Ramsay from the film Runaway, Snake Plissken, Mad Max and John from the film Nine 1/2 Weeks.
Product and lookbook photographs are taken by the Swedish LGBTQ+ artist Ylva Åkerblom. Pictures were shot around the Barton Hill boxing club in Bristol, UK. The building was formerly known as the Dug Out youth club in the 1980s. Some club goers of that time, such as Banksy and Massive Attack band members, later had a huge impact on the music and art scene around the world.
The real life superstar for the collection`s lookbook pictures is Josh Cottam Umbrellaphone. He does clowning on the streets and composes futuristic music to be released on his SoundCloud account. He lives next to the boxing club in Barton Hill.
*a manifestation of a deity or released soul in bodily form on earth
---
FLIP FLOPS /
*SOFT FOAM BASE
*COVERED WITH ALL OVER PRINTED POLYESTER
*1980s CLASSIC FLIP FLOP STRAPS IN PLASTIC
*HANDWASH IN 30-40°C
*DESIGNED IN FINLAND, MADE IN UK
---
Number of copies sold: 20/20 SOLD OUT
---
S (38-40)
M (41-43)
L (44-46)
PROVIDED IN EU SHOE SIZE OPTIONS.
Share